Fabio Potenzano, chef of Italian National Chefs, performed with great success last January 23 at the stand of Staff Ice System at Sigep 2018 in Rimini. A truly unique performance that has allowed the public sector operators to learn trivia, tips and tricks on the preparation of pre-desserts, a very important moment because it prepares the palate for dessert. Robotcream RT51 was the protagonist in the preparation of the sorbet, a small multifunction capable of whipping up to 2 liters of product, but also useful for pasteurizing and cooking up to 5 liters allowing the preparation of an infinite number of products, such as crema pasticcera, choux pastry, jams and much more.
The idea of the pre-dessert, fresh and seasonal, proposed by the chef is a
soup of fruit and vegetables
with
marinated syrup
, a
pumpkin and orange sorbet
and
caramelized olives
that have seasoned the dish. It's a
gourmet preparation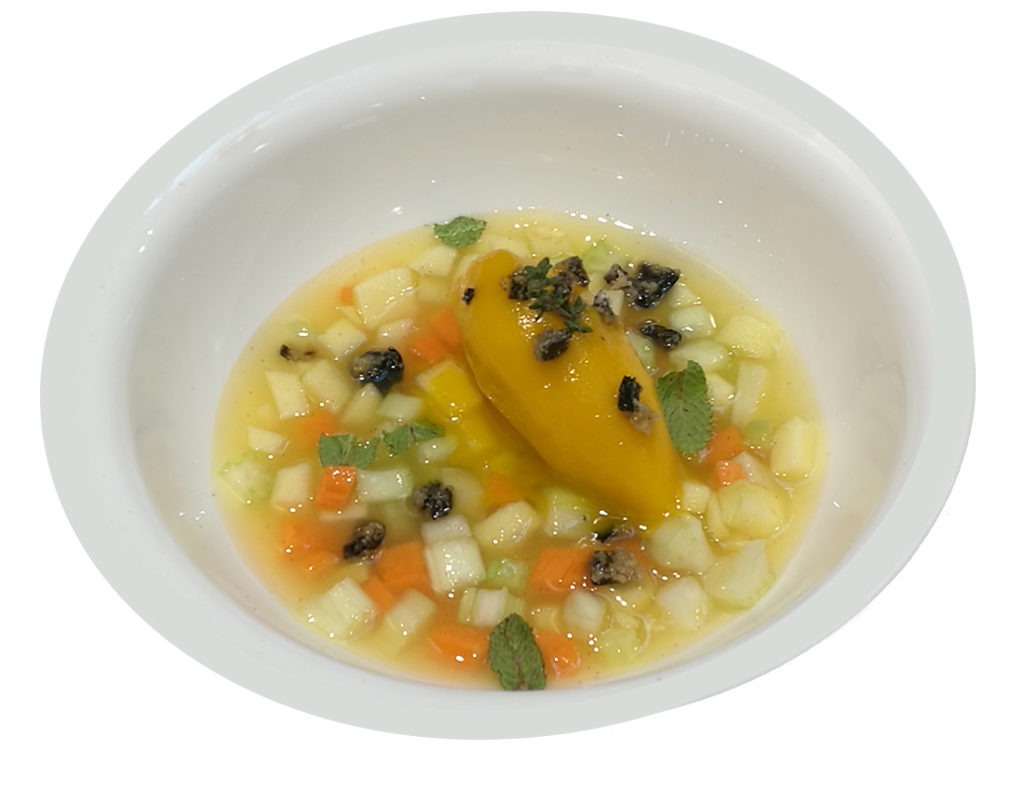 with ingredients from the earth, such as fruits and vegetables, with different peaks on the palate, in fact salty ingredients are used, such as olives, but offered as a dessert. The vegetables used in this recipe are:
celery, fennel and carrots
, while the syrup is made of water and sugar, sucrose and infusion of the
lemon thyme
,
mint
,
star anise
and
vanilla bean
that has made the syrup even more interesting. The latter, later, was mixed with a
raspberry flour
and tied with
Psyllium fiber
that gave structure and density to the soup. Last but not least, the sorbet is composed of
pumpkin
, proposed in the form of puree,
orange juice
, dextrose and sucrose powder.